What's Included With Our Magical Venue!!
Full day use 11am-11pm
of our 3 air conditioned and heated giant Nordic Tipis – not only do they look cool, but we'll keep you cool
Handmade Poplar Tables and Benches
you can decorate them any way you'd like
Dancefloor & Stage
one full magical tipi you and your guests can dance the night away
Wedding Suites
our scenic cottage is also your space for you and your besties to get ready before the big "I do"
Outdoor ceremony area with handmade benches
immerse yourself in nature and take your vows under our handmade naked tipi altar surrounded by the tall trees of the beautiful Sam Houston National Forest
Fairy Lighting
our magical tipis and our wall of lights are lit up making an enchanting, romantic night to remember, plus a great photo op
Wooden walkways
our beautiful walkways connect to you to all the main spaces
Deluxe bathrooms
our Moroccan themed bathrooms are a fan favorite – They are wheelchair accessible too
Parking
crushed concrete parking lot with a drop off entrance at the wooden walkway for your guests
We have you covered
Customizable packages available with our preferred wedding coordinator
Please inquire for minimonies and elopements (Mon-Thurs)
$3900-$7200
Want to know what you and your guests will experience?
See what these couples said after having their weddings here…
"The tipis are absolutely exquisite! The whole place is a vibe. I wish I could live there."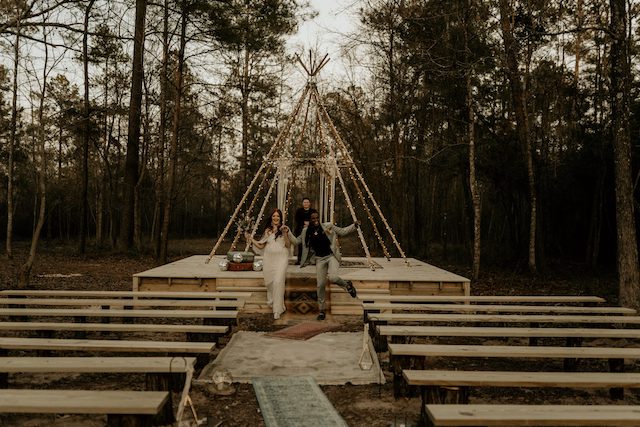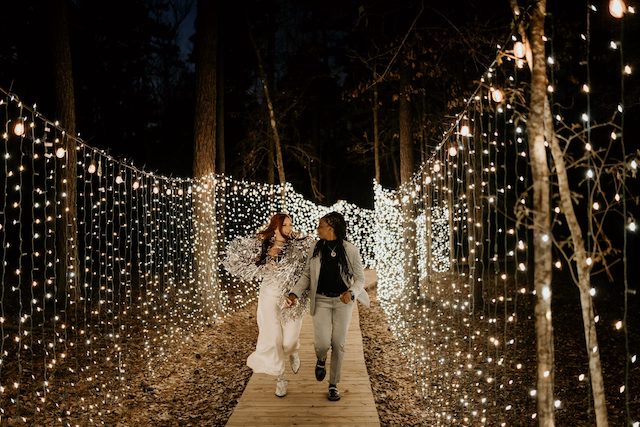 "The setting is just beautiful and you feel like you are a million miles away, not less than an hour from Houston!"
"The venue was a huge hit among our guests and everything we could have hoped for!"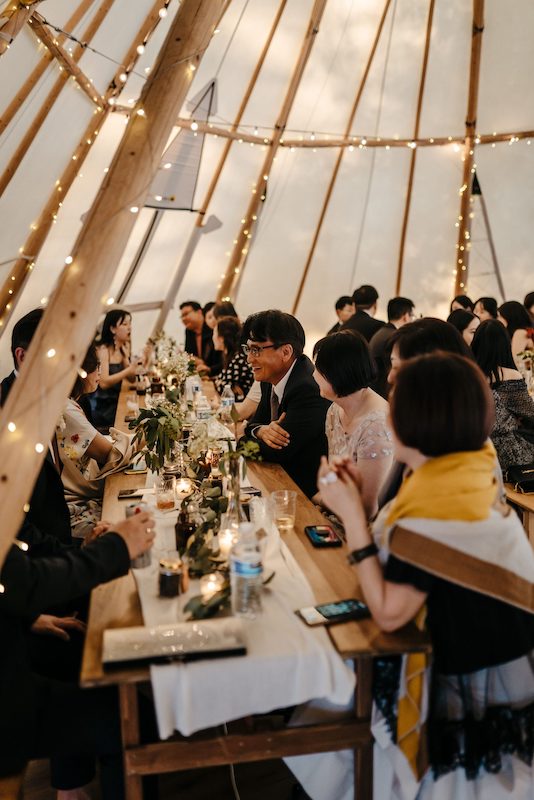 "Everything was magical and just flat out perfect"
"Katy and Paul made my daughter Aaren and husband Chad's wedding and reception so completely awesome!"
"AMAAAAZING!! The Shire made our special day perfect!!"
If this is the way you want to feel about your wedding… and your wedding venue,
Contact us to inquire about date availability, in-person tour dates and additional packages.